Resident DJ Session with [micro:form]
04.06.2016 | 21:00 Uhr – Mitternacht
Toskana Therme Bad Schandau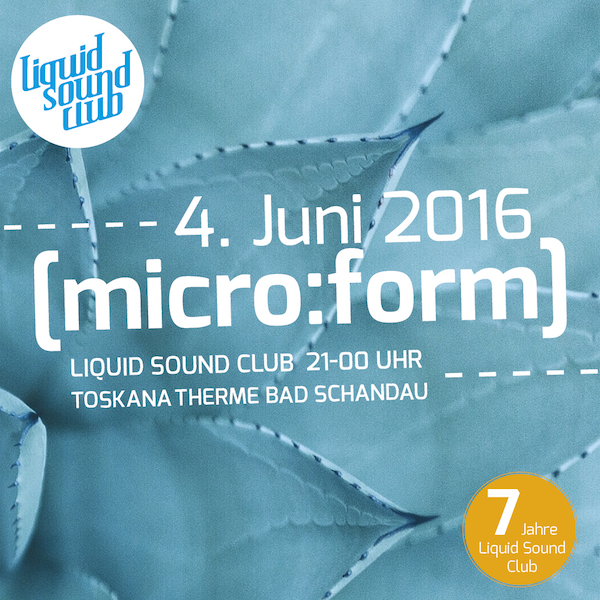 [micro:form] ist eines der vielen Projekte von Stachy, dem Resident Djs in der Bad Schandauer Therme. Ein Tausendsassa, der sich selbst und seine Arbeit wie folgt beschreibt:
polish musician, producer, remixer, dj, performer, drummer home based in wild eastern germany. owner of a (mastering) studio (working with analogue stuff, doin´ reel to reel – mastering, also fully digital plugged). producing with hardware & software, composing film soundtracks, radio plays, stage/incidental scores. local cultural attaché and resident artist of the liquid sound ™ club. obsessed by electronic music in all its thousand an one faccets.
Links: stachy.dj – Homepage | Soundcloud | No Accident in Paradise | music4theatre