Oliver Goldt – Downbeat & Electronica ( Halle/Saale )
DJ Less – Electronic Music ( Erfurt / Thüringen )
07.05.2016 | 21:00 Uhr – Mitternacht
Toskana Therme Bad Orb
Nach der sehr kurzfristigen Absage von Oli geht nun DJ Less an den Start für Euch. Er ist kein unbeschriebenes Blatt in der Szene, sondern mit seinen Veranstaltungen, Veröffentlichungen und Projekten schon seit einigen Jahren in der elektronischen Musiklandschaft Mitteldeutschlands beheimatet und ein Liquid Sound Club erfahrener DJ … Wir wünschen viel Vergnügen mit seiner Musik!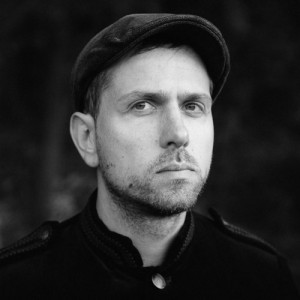 "Damals noch mit seinem bürgerlichen Namen Stefan Leßner unterwegs, versuchte er sich an ersten Mixes, baute Beatz und textete was das Zeug hielt.Irgendwann fielen ihm dann einige Platten in die Hand die sofort seinen Nerv trafen – sie waren bestickert mit Namen wie Green Velvet, Laurent Garnier oder Ricardo Villalobos. Das war 1998 und aus Stefan wurde Less. Seitdem ist er immer in Bewegung geblieben – vielleicht auch um sich nicht festlegen zu müssen. Vielseitigkeit und Experimentierfreude sind schließlich stets seine treuen Wegbegleiter geblieben. 

Es ergaben sich erste Veröffentlichungen auf dem Netlabel Epicure Business (2005), kurz darauf der erste eigene physische Tonträger "Computervodoo" auf audiomorph. Später folgten Releases auf heimischen Labels wie Enliven, Pour Le Mérite, Finebeatz und Berliner Labels wie Lebensfreude und Koax. Die EP "It´s not the same" Anfang 2010 auf Enliven war auf den ersten Blick vielleicht nur eine Veröffentlichung von vielen. Doch ihr Titel sagt mehr über ihren Produzenten als man glaubt. Überzeugt Euch selbst: Es ist nicht das Gleiche." – Polynom Records
more links: Less | Soundcloud | Facebook | Discogs
In den Mai mit Oliver Goldt
Oliver Goldt ist DJ, Philosoph, freier Musik Journalist und Texter für die Labels Freude am Tanzen und Musik Krause aus Jena. Anfang Mai kommt er nach Bad Orb, mit einer Menge guter Platten im Gepäck.
100% passionate music lover & DJ, beat & sound philosopher, freelance music journalist, writer for the labels Freude am Tanzen & Musik Krause. OLIVER GOLDT – energetic electric music for dance & listening – driving funky melodic jazzy sound from past, present and for the future.
---
Abendtickets für Kurzbesucher gibt es direkt an der Kasse der jeweiligen Toskana Therme, mehr dazu findet ihr auf der Seite Preise und Konditionen.