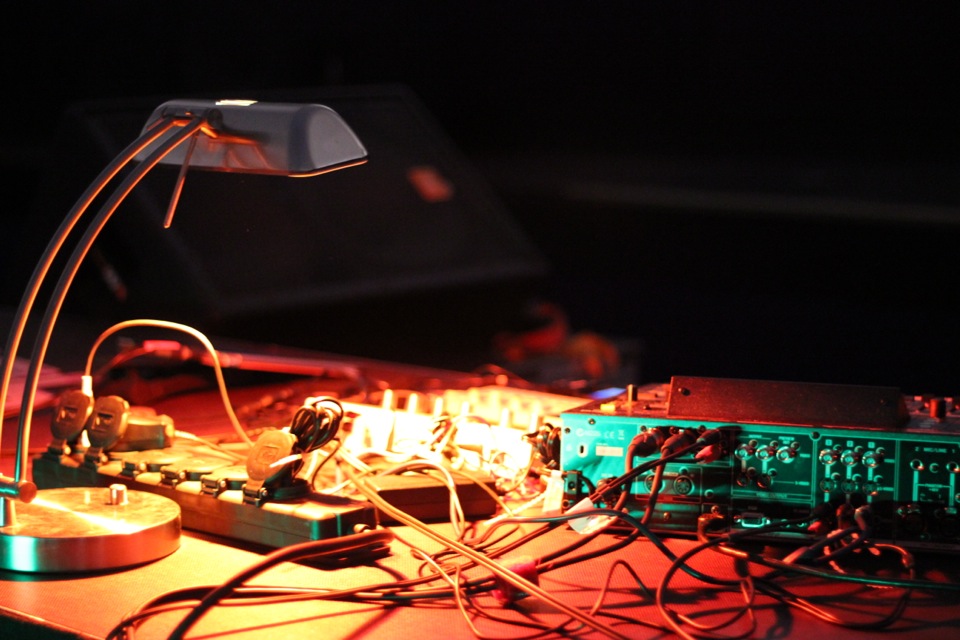 Liquid Sound Club Residents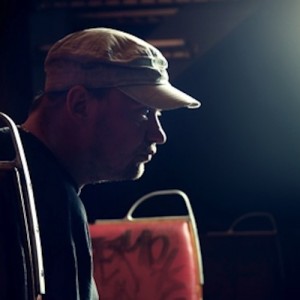 [micro:form] aka Stachy aka Stacy_G ist Musiker, Produzent, DJ und Liveact im Liquid Sound Club in Bad Schandau. Er war Teil der berühmten deutschen Hip Hop Band namens Fischmob, zusammen mit DJ Koze und Cosmic DJ und ist beteiligt an Musikprojekten wie No Accident in Paradise, Hofuku Sochi, End of Tape Productions und vielen mehr. Inzwischen ist seine musikalische Arbeit auch im Theater zu hören. [micro:form] aka Stachy aka Stacy_G is a musician, producer, dj and resident artist at Liquid Sound Club in Bad Schandau. He was part of famous german Hip Hop Band called Fischmob along with DJ Koze and Cosmic DJ and now participates in music projects like No Accident in Paradise, Hofuku Sochi or End of Tape Productions, just to call a few. Nowadays you can find him collaborating with theater musicians …
---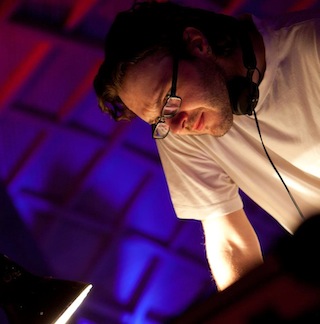 DJ Noxlay ist DJ, Booker, kümmert sich um die Webseiten des Clubs und um die Projektkoordination. Er liebt es im Hintergrund zu arbeiten und taucht ab und zu einmal auf, z.B. als Stamm-DJ im Liquid Sound Club in Bad Sulza. DJ Noxlay is dj, booker, our web & project coordinator and loves to work in the background to keep things running. He is resident artist at Liquid Sound Club in Bad Sulza.
---
Liquid Sound Club Guests
Hier findet Ihr DJs und Musiker, die bereits zu Gast im Liquid Sound Club waren.
Here you will find DJs and musicians who have already visited the Liquid Sound Club.
12inchKid und Míŝa‬ – eine musikalische Symbiose
Akasha Projekt – electronic music from Braunschweig
Alec Troniq – electronic music producer from Dresden
Aloo – Kulturkolletiv Pferdehaus / Leipzig
Asleep with headphones – IDM from Ohio/USA
Astral Panini – aka Comfort Fit
Audiophil Arts – DJ,Liveact & VJ
Aural Float – legendary Ambient Musicians
Basco – talented DJ and part of drift-ashore.de
Berk Offset – DJ, Producer, Labelonwner & Tausendsassa
Boulevard Beatnick – Chill out and Trip Hop Djay
Carlson Basu –  Krause Duo/ Freude am Tanzen, Jena
Deer – producer and head of Neo Ouja
Denard Henry aka Sonic Architect –  DJs, producer and live performer from New York
Der Vinylizer – Back To The Basics / Hamburg
DJ Elektrosalz – Dresden based co-founder of WBA & WAAP Records
DJ Jesus – aka Marco Seeling from the The Orph
DJ Magun – Vinyl Only!
Erlenbrunn – Twin Town Rec.Saarbrücken
Frank N. – Chillout DJ at Cocoonclub Germany
Franz Aumueller – creative mind in music and art
hofuku sochi – electronic / ambient project founded in Hamburg
Ian Simmonds – Dj and Musician
Ilja Gabler – liveengneering since 1998
Inannia – ambient & lowbeats and member of naip
Juliane Wolf – Electronic music artist – Live act – DJ
Kraftfuttermischwerk – DJ, Producer & Blogger from Potsdam
krill.minima – well known musician, dj and labelowner
Less – DJ & producer from Erfurt / Thuringia
Marcus Fischer – Klangdimension / Rolator Records
Mathias Ache & Mule – Zwischenwelten Musik &wir / Leipzig
Me & Oceans feat. Arpen – from Analogsoul / Leipzig
Micamin – DJ and music promoter
Michael Rütten – Soulsearching (YCBI) / Frankfurt
Mucero & Hille – Electro Pop & Live Trumpet // Weimar
MYTHOS / Stephan Kaske – Multi-Instrumentaltist from Berlin
n°aroma – freelancer and graphic-designer
No Accident in Paradise – Live Freeform Ambient Sound System
Oilver Goldt – 100% passionate music lover & DJ
Parageet Kircher – Alto and soprano saxophone Artist from Berlin
Parmon – musician, web designer and co-founder phonocake
Peng Academy – talented young artists from Jena
Polynom Artists – Polynom Label from Weimar ( Germany )
Robag Wruhme – Ex Beefcake & Wighnomy Brothers
Robbie Dee – Music, no more no less
Rolandson – seasidetrip | Halle
Sheldon Drake – motion graphic/3D artist from Berlin
Siggi Zahn – former head of Neuton distribution
Sören Matschiste – member of the duo C-beams (uncanny valley)
Tend – DJ and Labelmanager of broque netlabel
Tex Pantalow – Deep House & Electronica ( Jena )
Tommy Neuwirth – "The Art of Boredome" from Weimar
Thorsten Drücker  – musician and border-crossing instrumentalist
Ucleden – hungry for good music
Un Fou du Roi – Part of Solid Rotation Radio
Unueberlegt – Downbeat & Chillout SPECIAL
Whatwhatwhat – talented DJ and part of drift-ashore.de
WellenVorm – Live Synth Sound from Chemnitz
Zonnhaider's Club – theZclub stands for indie electronica
Zuurb – DJ at POLARLICHTER from Berlin
… und noch viele mehr / and many more
---
Gibt es noch Fragen? Dann kontaktiert uns – for any question, just drop us a line.