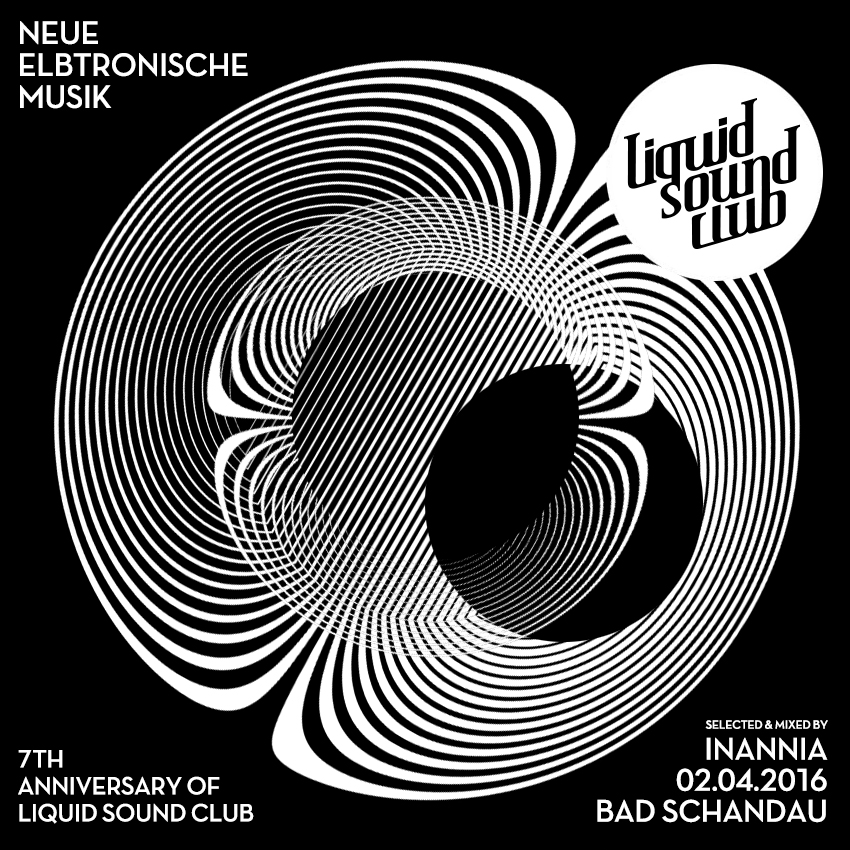 INANNIA präsentiert NEUE ELBTRONISCHE MUSIK (LSC 7th anniversary set) [LSC#100]
Abtauchen zum 100. LSClub Podcast, pünktlich zum 7. LSClub Geburtstag, mit feinster Ambient Musik, zusammengestellt von Inannia aus Jena.
Inannia ist einer der wirklich guten Ambient DJs, wie man sie wohl nicht überall findet. Mit der Auswahl seiner Musik zeigt er nicht nur Feinsinn für dieses Genre sondern entwickelt zu jedem seiner DJ Sets im Liquid Sound Club neue Geschichten und Klangreisen zum Abtauchen und weg driften.
Inannia wirkt als DJ am Ambient Band Projekt "No Accident in Paradise" mit, ist außerdem Teil des Freude am Tanzen Kollektives und Mitbegründer von Rave-Strikes-Back, um nur einige seiner Projekte zu nennen. Ein vielbeschäftigter Mann in Sachen Grafikdesign  und Musik also, mit vielen guten Ideen in Petto.
welcome to the very,very special edition of our Liquid Sound Club – series.. not only becuse we´re bashing this year for the 7th timo. also, because our guest artist INANNIA delivers with his great dj-performance the 100th podcast. dive in, space out and get connected with INANNIAs sound universe. more on mixcloud.