the world goes on – moments of clarity – here for everyone, for everyone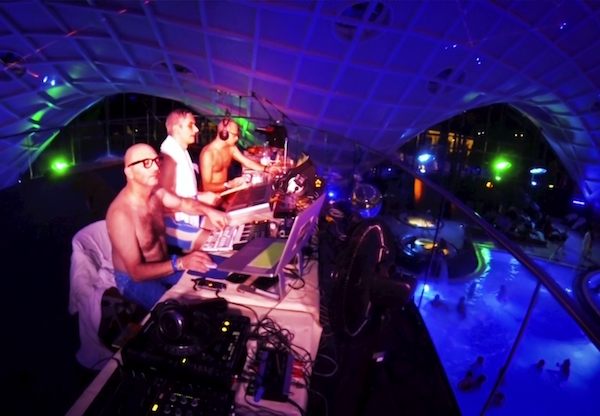 Liquid Sound Festival 2017 Toskana Therme Bad Orb auf Youtube
Das Projekt Saafi Brothers der Frankfurter Künstler Gabriel Le Mar, Michael Kohlbecker und Petro Nikolaidis hat bereits Ende der 90er in gut informierten Kreisen der elektronischen Musik mit langen Songs, viel Hall und Space-Sound, große Wellen geschlagen. Seit ihrem erstem Album Mystic Cigarettes aus Jahr 1997 hat sich ihre Musik ständig weiterentwickelt.
Dass sich die Saafi Brothers trotzdem treu geblieben sind zeigt sich im Stil der Musik, irgendwo zwischen Ambient, Dub, Downtempo, IDM und Elementen aus Trance und House. Mit The Quality Of Being One haben die Frankfurter im vergangen Jahr ihr sechstes Album veröffentlicht, mit einem aktuellen Reisebericht aus ihrer musikalische Reise.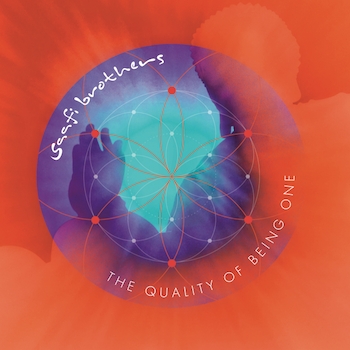 Saafi Brothers – Mitschnitt zum Liquid Sound Festival 2017
Wie auch die Saafi Brothers so zeugt auch das Liquid Sound Festival von Entwicklung und Beständigkeit, denn bereits seit 16 Jahren findet es statt, inzwischen zeitgleich an drei Orten in Hessen, Thüringen und Sachsen… "Das Liquid Sound Festival ist der Höhepunkt im Veranstaltungskalender der Toskanaworld. Hier gibt es den Überblick zum Rund-um-die-Uhr-Event, bei dem sich die Zeit auflöst, und welche Künstler im und am Wasser performen."
Nicht ganz ohne Stolz präsentieren wie EUCH den Mitschnitt der Saafi Brothers zum Liquid Sound Festival 2017 in Bad Orb, der genau das musikalisch widerspiegelt was Ihr Sound verspricht – Zeitlos sein.
the recording of the live-set taken at the Liquid Sound Festival 2017 in Bad Orb // Germany