Eintauchen und Abheben, Schwelgen und Schweben, Träumen und Tanzen …
Wie das zusammen geht, erfahren die Besucher des Liquid Sound Festivals am 3. & 4. November 2017 in den Toskana Thermen Bad Schandau, Bad Sulza und Bad Orb. Das weltweit einmalige Festival ist der Höhepunkt im Veranstaltungskalender der drei Ausnahme-Thermen.
Latenight #1: Sheldon Drake
Sheldon Drake: motion graphic/3D artist specializing in visualization and DJing.
dark wild techno and luscious stark chillout, right at you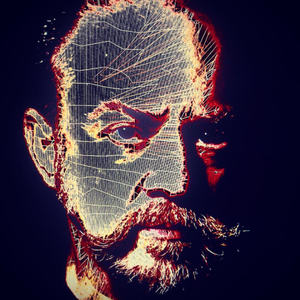 Started out in the Illbient scene in NYC around 95, playing dark creepy chillout. Also vurrr much love to crush dancefloors with big dark techno, flavored with twisted ambient. Between sets can be found thrashing on the dancefloor. resident DJ with lsb.TV every Saturday night mid-6am Berlin time, playing bumpus leftfield noisegrind and surly invasive filligree, with HD experimental video.
Links:  hearthis.at, mixcloud.com, ResidentAdvisor
Latenight #2: DJ Applepress
Frisch gepresster Sound von den Streuobstwiesen am Rande der Alb. Handverlesen verarbeitet wird alles was Spaß macht und den Körper in Bewegung bringt. Elektronisch klackernd blubbern die Säfte. Fruchtig und Frisch. Aus der Presse direkt ins Ohr.
Last but not least … Es gibt eine Menge weiterer Künstler zum Liquid Sound Festival zu erleben. Details bald auch auf www.liquidsound.com!