Liquid Sound Club Special zum Liquid Sound Festival
In der Nacht vom 07. – 08.11.2015 ab 02 Uhr
Toskana Therme Bad Orb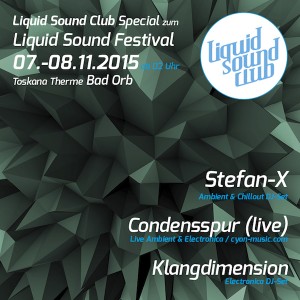 Zum Liquid Sound Festival vom 6. bis 8.11. startet der Liquid Sound Club mit einem speziellen Tiefnacht Programm in die lange Badenacht. Samstag Nacht ab 2Uhr bis zum Morgen gibt es elektronische Klänge über und unter Wasser.
Weitere Informationen zum kompletten Festivalprogramm in Bad Orb und zu Festivaltickets gibt es auf liquidsound.com
---
Stefan X ( Ambient & Chillout DJ-Set )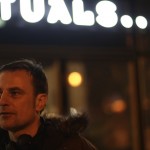 Stefan X ist DJ, Produzent und einer von Deutschlands beliebtesten Downbeat und Chillout Pionieren. Zusammen mit dem Lichtkünstler Silberfisch veranstaltet er schon seit den 90ern einmal im Jahr das Chill-Open Air "Augen- und Ohrenbad". Stefan Kreuzer hat bereits drei Compilations und verschiedene Remixe veröffentlicht und war Resident DJ in Cocoonclubs "Bed Restaurant Silk" vom ersten bis zum letzten Tag. Bei seinem Projekt 'Kreuzer und Friedrich' arbeitet er als Komponist und Produzent zusammen mit seinem Partner Jörg Friedrich.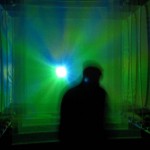 Wie schon beim letzten Club-Termin kommen er und der Licht- und Projektionskünstler Silberfisch als Augen- und Ohrenbad-Team zu uns in die Therme. Mit Installationen und Projektionen zum Schauen, Staunen und Entdecken schafft der Frankfurter Künstler Silberfisch eine einzigartige Atmosphäre, die die Umgebung in einem völlig neuen Licht erscheinen lässt.
Plastisch und erfrischend, so dass man direkt hineinspringen möchte.
Stefan X. . . DJ and Producer is one of Germanys most popular chillout pioneers and arranged the first chillout events with light artists in Frankfurt / Main. Stefan X was resident DJ at the CocoonClubs Bed Restaurant Silk from the first untill the last day. At this time he is resident at the special designed Sullivan Bar in Frankfurt/M. Within his project 'Kreuzer und Friedrich' he works as a composer and producer together with his partner Jörg Friedrich.
Links: stefan-x.de, Soundcloud
[soundcloud url="https://api.soundcloud.com/tracks/123270446″ params="color=ff5500&auto_play=false&hide_related=false&show_comments=true&show_user=true&show_reposts=false" width="100%" height="166″ iframe="true" /]
CONDENSSPUR (live)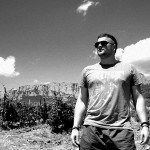 CONDENSSPUR Der gebürtige Russe Ivan Maier lebt heute in Frankfurt. Seit 2006 ist er Teil des Ambient Projektes Rabitza. 2013 gründete er sein eigenes Projekt Condensspur und veröffentlicht Musik auf dem Netlabel cyan-music.com. zu seinen musikalischen Einflüsse zählt Musik von Klaus Schulze, Eduard Artemjew, Brian Eno, Pete Namlook, Oliver Lieb, Kraftwerk, Laurent Garnier, Plastikman und Solar Field, um ein paar zu nennen.
Born in Russia, Ivan Maier aka Condensspur lives meanwhile in Frankfurt, Germany. Since 2006, he is part of the ambient-project Rabitza. In 2013, he established his own project Condensspur. His primary influence is the music by Klaus Schulze, Eduard Artemjew, Brian Eno, Pete Namlook, Oliver Lieb, Kraftwerk, Laurent Garnier, Plastikman and Solar Fields, just to name a few.
Links: cyan-music.com, Soundcloud
[soundcloud url="https://api.soundcloud.com/playlists/111978697″ params="color=ff5500&auto_play=false&hide_related=false&show_comments=true&show_user=true&show_reposts=false" width="100%" height="450″ iframe="true" /]
Klangdimension ( Electronica DJ Set )
Er lässt nix anbrennen, der bekennende Koch und DJ Klangdimension steht für Euch an den Tellern! Als Betreiber von Rolator Records lässt er öfter mal die Korken knallen und versetzt die Badenden mit seinem Sound in eine erstklassige Feierlaune. Mit seiner Musik wird er den Morgen einleiten …