Liquid Sound Club Special zum Liquid Sound Festival
In der Nacht vom 07. – 08.11.2015 ab 0 Uhr
Toskana Therme Bad Schandau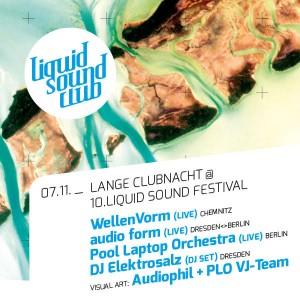 Zum Liquid Sound Festival vom 6. bis 8.11. startet der Liquid Sound Club mit einem speziellen Tiefnacht Programm in die lange Badenacht. Samstag Nacht ab 0Uhr bis zum Morgen gibt es elektronische Klänge über und unter Wasser.
Weitere Informationen zum kompletten Festivalprogramm in Bad Schandau und zu Festivaltickets gibt es auf liquidsound.com
---
An dieser Stelle noch ein besonderer Tipp für Freunde der elektronischen Musik. Bereits am Samstag Abend, kurz vor dem Liquid Sound Club Special mit PLO, DJ Elektrosalz und Audio Form, spielt WellenVorm (live)! … zum Festivalprogramm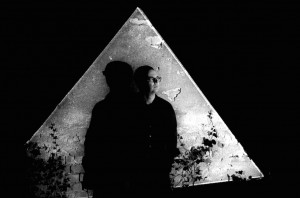 Begonnen hat mein musikalischer Weg Mitte der achtziger Jahre in Karl-Marx-Stadt mit der Band " Die Jungs ". Später folgte das Solo-Projekt " Heaven Arms". In den darauf folgenden Jahren, verbrachte ich viel Zeit im Studio und produzierte vorwiegend mit Computer und Softwareinstrumenten.
Ende der Neunziger entdeckte ich die elektronische Musik der Berliner Schule. Klaus Schulze und Tangerine Dream waren für mich wegweisend. Analoge Synthesizer und Stepsequenzer mussten her. In den folgenden Jahren experimentierte ich mit diesen Instrumenten und komponierte viele Stücke , die aber meine Vier Wände nie verließen …
Links: wellenvorm.de, Podcast
---
Pool Laptop Orchestra ( Live / Berlin )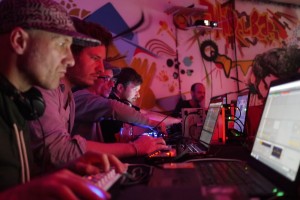 Das PLO – pool laptop orchestra ist ein offenes Ensemble, das sich aus dem POOL BERLIN Kollektiv heraus im Jahre 2013 gegründet hat, mit der Idee in einer freien, musikalischen Struktur zu operieren, innerhalb derer Klänge, Musik und Bilder frei und aus dem Augenblick heraus geschaffen werden.
'Sound & Vision' ist das Motto, unter dem Raum und Zeit erkundet werden – ein assoziativ-intuitiver Kreativ- und Erlebnisraum. Alles soll im Fluss bleiben, um den Moment – Umgebung und Stimmung – einzufangen.
Pool is an open laptop ensemble forming around the POOL BERLIN collective.100% improvised minimal and experimental music – all night long!
[soundcloud url="https://api.soundcloud.com/tracks/128309913″ params="color=ff5500&auto_play=false&hide_related=false&show_comments=true&show_user=true&show_reposts=false" width="100%" height="166″ iframe="true" /]
Audioform ( Live Session )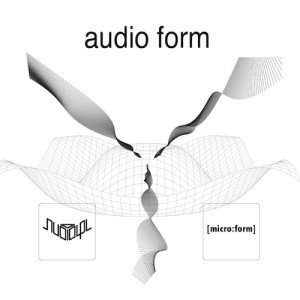 audio form is an audiovisually live-improvised project founded spontaneously by:
[micro:form] aka stachy.dj – (sampling, live electronics, DJ-art)
audiophil – (concert guitar, live electronics, VJ-art)
A symbiosis of two electronic musicians which share their love for soundscapes and the organic fusion of electronics with the richness of acoustic world via live sampling & dj-technic based live performing with vinyl-to-digital inerface (stachy), concert guitar enriched with vocal textures and on the fly programmed beats (audiophil). Their live performance includes also self produced generative/audioactive visuals.
"We don´t like music, we love it."
Link: Soundcloud, Vimeo
Bitte bestätige, dass Inhalte von Vimeo geladen werden dürfen, durch einen Klick auf den Button. Mehr dazu erfährst du in unserer Datenschutzerklärung.
Inhalt laden
PGlmcmFtZSBzcmM9Imh0dHBzOi8vcGxheWVyLnZpbWVvLmNvbS92aWRlby8xNDE2NDA1NjMiIHdpZHRoPSI1MDAiIGhlaWdodD0iMjgxIiBmcmFtZWJvcmRlcj0iMCIgdGl0bGU9IkxpcXVpZFNvdW5kRmVzdGl2YWwgMjAxNSIgd2Via2l0YWxsb3dmdWxsc2NyZWVuIG1vemFsbG93ZnVsbHNjcmVlbiBhbGxvd2Z1bGxzY3JlZW4+PC9pZnJhbWU+
DJ Elektrosalz ( Ambient DJ-Set / Dresden )
Klang und Stille bilden einen Gegensatz, der größer nicht sein könnte. Und doch vereinen sich beide Pole in der Musikrichtung Ambient. Ruhe und Lautlosigkeit erhalten ein akustisches Gewand und verschmelzen zu einer kaum wahrnehmbaren Musik, die dennoch die Kraft hat, den Hörer im weiteren Sinne davonzutragen.

Bitte bestätige, dass Inhalte von www.mixcloud.com geladen werden dürfen, durch einen Klick auf den Button. Mehr dazu erfährst du in unserer Datenschutzerklärung.
Inhalt laden

PHA+PGlmcmFtZSBzcmM9Imh0dHBzOi8vd3d3Lm1peGNsb3VkLmNvbS93aWRnZXQvaWZyYW1lLz9lbWJlZF90eXBlPXdpZGdldF9zdGFuZGFyZCZhbXA7ZW1iZWRfdXVpZD05NGUxZGY0ZS05YjgyLTQ4MDktOWRiYy0xOGFlMGMzYzQyOWQmYW1wO2ZlZWQ9aHR0cHMlM0ElMkYlMkZ3d3cubWl4Y2xvdWQuY29tJTJGbGlxdWlkc291bmRjbHViJTJGZGotZWxla3Ryb3NhbHotdGhlLWxzZmVzdGl2YWwtc2V0LTIwMTItcGFydC1vbmUlMkYmYW1wO2hpZGVfY292ZXI9MSZhbXA7aGlkZV90cmFja2xpc3Q9MSZhbXA7cmVwbGFjZT0wIiB3aWR0aD0iMTAwJSIgaGVpZ2h0PSIxODAiIGZyYW1lYm9yZGVyPSIwIj48L2lmcmFtZT48L3A+